FLOU Water Tanks
Our water storage tanks can be used in many applications, including well water, rain harvesting, irrigation, livestock agriculture, food preparation, drinking water and so much more.  FLOU tanks are made from FDA-approved potable water-safe, food-grade plastic and are produced to the highest quality standards.
FLOU water tanks come in a variety of vertical Polyethylene tanks, in many shapes and sizes.  They are made with a black food-grade inner layer molded in to prevent light penetration and inhibit algae growth to keep your water as fresh as possible.  
FLOU Water Tank Features:
Drinking water Safe
✔ All inner layers are made from FDA-approved food-grade plastic and are produced to the highest quality standards.
Keeps your water fresh
✔ Layered tanks are engineered with a black inner layer that blocks out light to inhibit algae growth, keeping your water fresh.
Easy to set-up and maintain
✔ Flou water tanks are light enough to be moved by a single person.   
Quality Guaranteed
✔ Made of UV stabilized LLDPE and comes with a 10 Year warranty. 
Sustainable Materials
✔ Flou water storage tanks are made from recyclable and recycled materials.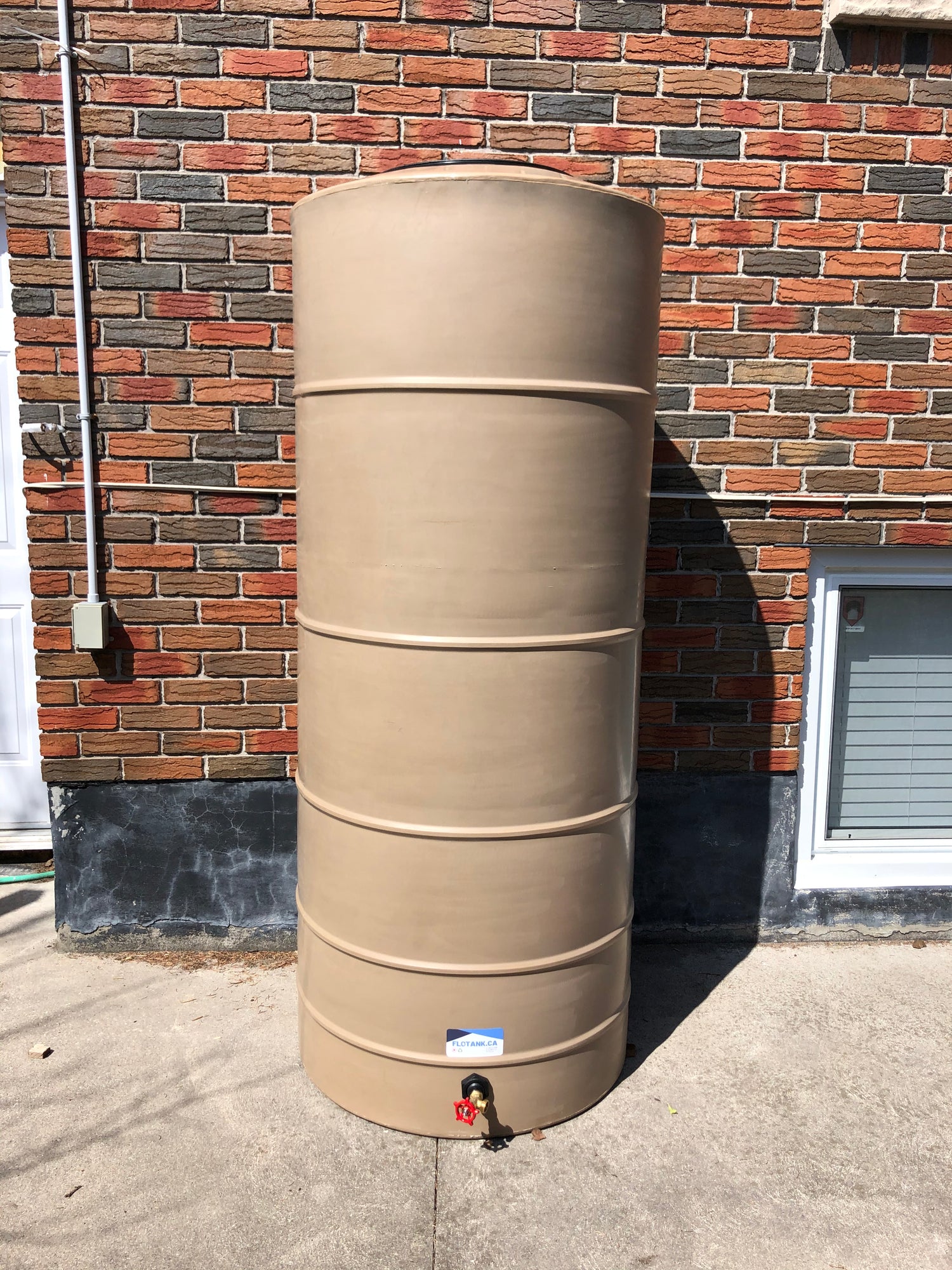 Dual Layer Tank
Our Dual layer tanks are popularly used for rainwater harvesting.  Designed to block out light to keep your water fresh, while matching your homes asthetics. We also offer additional features including leaf traps, filters and vent screens, to prevent contamination.
Why harvest rainwater with a FLOU tank?
✔ Reduce your ecological footprint
✔ Provides a sustainable source of freshwater for your lawn, garden beds, kitchen or cottage 
✔ Fresh water supply during droughts or dry spells 
✔ Protect our lakes from storm water runoff
FLOU tanks are easy to set up (click here for installation guide), low on maintenance, built to last and 100% recyclable.
SHOP NOW
FLOU Insulated Tanks
We are committed to providing products that offer all-season sustainable solutions.  Our FLOU insulated tanks are tripled layered and have all the features of our regular water tanks and rain barrels.  
They are designed to keep your water temperature constant and prevent freezing during colder months.  The outer layer is made from recycled materials and coloured to blend with your home, cottage or building.  The middle layer is made with a two inch LLDPE closed cell foam layer to provide insulation and strength.  The inner layer is made with a black FDA approved food-grade plastic to block out light and prevent algae growth.
Our Flou insulated water tanks range in size from 50 to 1,500 gallons.  For more details or to order an all-season tank contact info@flou.ca.
Shop Cold Climate Tanks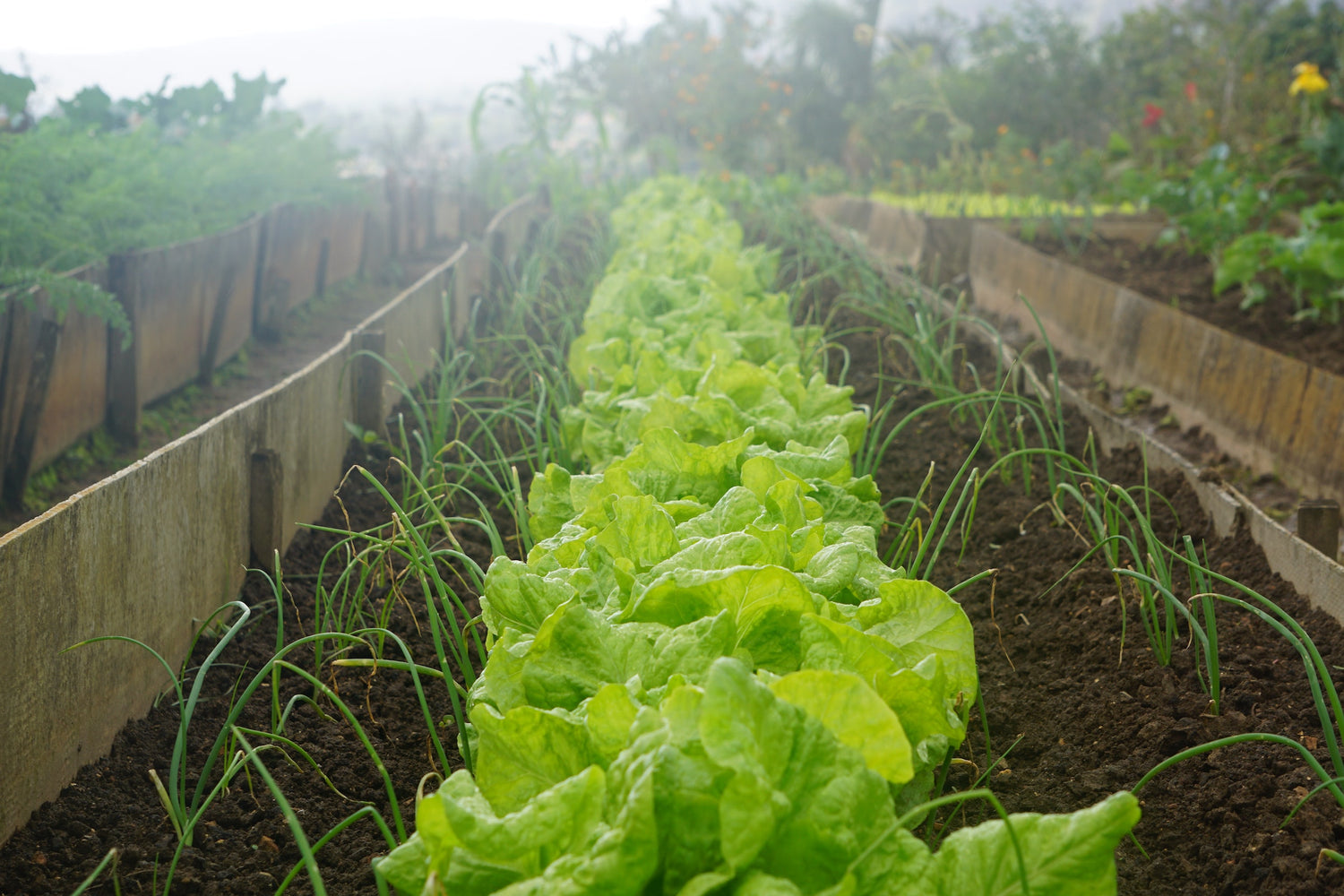 FLOU Farms
We are committed to designing innovative solutions to respond to food and water security in Canadian communities and beyond.  We're excited to launch our FLOU Farm products soon.  
Contact Us Today!